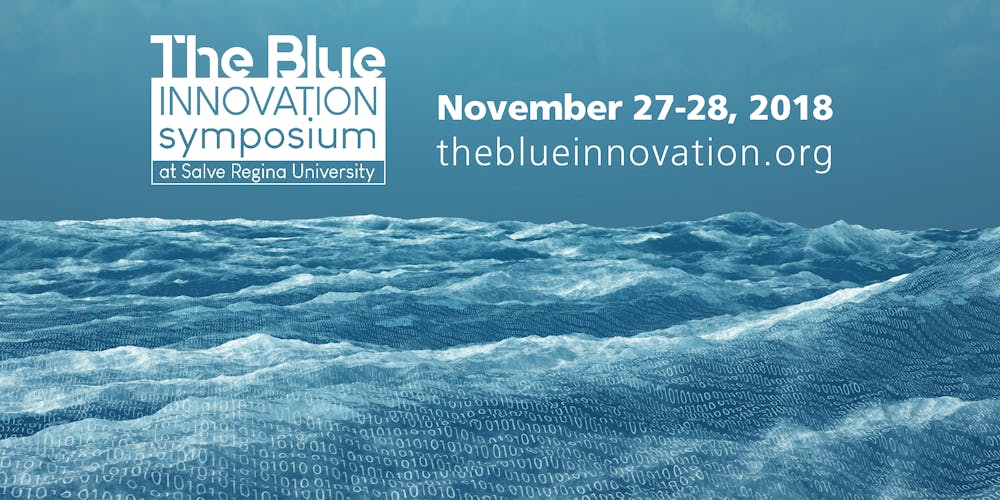 ---
In Newport, it's hard to ignore the water. We're surrounded by it. In the summer, we revel in it. And for generations, we've built an economy sustained by it.
Today, much of our success, and indeed some of our greatest challenges, are drawn from our coastal environment. Which is why when we first began to look at how we were going to position Innovate Newport in the regional economy, we became intrigued with a particularly dynamic sector of the innovation ecosystem: The Blue Tech Economy.
Whether it was the seafaring merchants who were drawn to this area by our protected deep water port prior to the Revolutionary War, or the Navy's Atlantic Fleet that called Newport home until the 1970s, Newport has been inextricably tied to the sea.
Today, the ocean presents us with a new set of challenges largely driven by the threat of sea level rise and climate change. It also provides us with a new set of opportunities. That's why Innovate Newport is diving into the Blue Economy.
So what is Blue Tech?
Loosely defined, it encompasses any business or technology interested in leveraging the sustainable use of ocean resources for economic growth, improved livelihoods, and ecosystem health. And while still a relatively emergent sector, we've been absolutely amazed by the advances being made and the community leading the way to build a more resilient economy.
Later this month, we'll be taking our place among this exciting group of innovators at Salve Regina University's Blue Innovation Symposium. Sponsored by the Consulate General of Canada in Boston, the Blue Innovation Symposium promises to bring together thought leaders and businesses from across the marine technology community to explore new connections and provide an overview of the latest trends in the industry.
Over the course of two days, attendees will be immersed in a host of programming related to data analytics and cybersecurity initiatives in the marine space with presentations from the University of Rhode Island, UMass Dartmouth, SIM-CI, SeaAhead, PowerDocks, LLC, BlueNode, and more.
We're also excited to be able to say that Innovate Newport will be a featured player in the Symposium, joining a panel discussion on the future of work and the region's blue tech cluster.
Moderated by Toby Stapleton, PhD MBA, the Dean of Graduate Studies and Continuing Education Programs at Salve Regina, the discussion will serve as the Newport County Chamber of Commerce's quarterly Economic Update luncheon and will also officially mark our public entrance into this incredibly exciting space.
For Stapleton, a leading voice in the Blue Tech industry, Newport already plays a central role in the burgeoning Blue Tech ecosystem and Innovate Newport is ideally positioned to play a part in its development.
"Newport is at the heart of the region's blue tech economy," he says. "The region already has one of the densest, and most diverse, blue tech clusters in the world.  We not only have the Navy, and the US Naval Undersea Warfare Center (NUWC), but we also have an incredible concentration of defense contractors, research institutions, Universities, ship building, and all of the supply chain assets that will make Newport the logical location for any blue tech startup.  Innovate Newport will undoubtedly be the catalyst for bringing all of these assets together to create a world class Blue Tech startup ecosystem."
We certainly hope so!
Over the coming weeks, we'll be sharing a lot more about how Innovate Newport plans to play a role in Greater Newport's Blue Tech scene. We hope you'll stay connected by signing up for our newsletter, joining us on the 28th at the Blue Innovation Symposium, and following our progress on social media.
The Blue Innovation Symposium is due to take place Nov. 27-28th at the Cambria Resort and Hotel. It's being organized by Salve Regina's Office of Graduate Studies and Continuing Education as part of their effort to connect the University with industry, organizations, state and federal agencies, and other key stakeholders in order to grow the region's economy.